Description
Silicone Ice Cube Maker Genie Space Saving Kitchen Ice Bucket,Hold up to 120 Ice Cubes,Just Fill and Chill,Replaces 10 Ice Trays,Air Tight Lid,Easy to use for Kitchen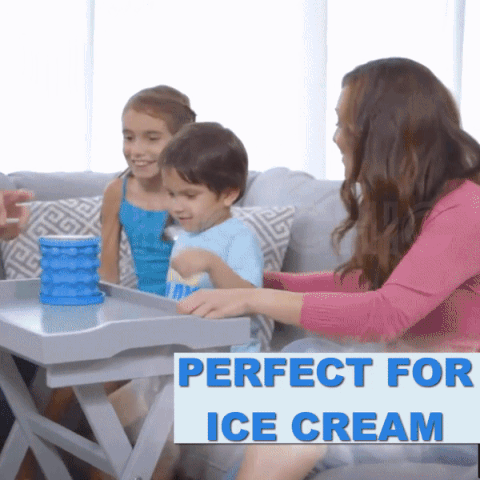 Unique Design: Silicone ice cube maker bucket  has revolutionary space saving holds up to 120 ice cubes with unique double chamber design.
Space Saving: Ice Genie cube makers will save a lot of space for your freezers and keep your cubes fresh and odorless, with airtight covers.
Quick Cooling Effect: Quickly chill bottled beverages and can drink iced drinks anytime and anywhere.


Easy to Use: Fill the outer chamber with water, keep it in freezer & then lift up the inner cylinder and squeeze out the cubes into the bucket and they are ready to use .


Multiple Applications: Suitable for dinners, birthday parties, picnics and other parties! Provides longer cooling times for bottled beverages such as Bacardi, vodka, champagne, whiskey, whiskey, cocktails, wine and cola.
HeyBuyer® No Questions Asked RETURN or REPLACEMENT Policy
3 CLICK EASY RETURN & REPLACEMENT COVERED WITH THIS ITEM 
ALSO YOU CAN REACH US AT
Email Us: support@heybuyer.in (24x7)
Call Us: +91 7778060715
Payment & Security
With 128-bit SSL security with advanced encryption you are guaranteed that your purchases are safe.